Convicted for Love
Homosexuality was only partly decriminalised in England and Wales in 1967. This documentary meets four of the many men who suffered criminal or medical discrimination in the last 50 years.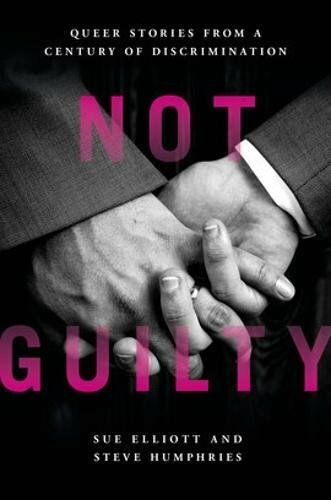 To mark the 50th anniversary of the partial decriminalisation of homosexuality in England and Wales, Convicted for Love tells the dramatic and emotional story of four gay men who fell foul of Britain's homophobic laws. The government's 2017 Turing's Law promises a pardon and an apology for men like these, who were hounded for their homosexuality. But this documentary reveals that, for many of them, the injustice continues. Fifty years ago, the 1967 Sexual Offences Act was hailed as a great step forward for gay rights. It gave the impression that it made all homosexuality legal for men. It didn't. It only legalised sex in England and Wales between two men over the age of 21 – in private. It also didn't mark the end of discrimination against gay men. Many aspects of their everyday lives remained illegal. In the following decades these men have had a long, hard struggle for their rights. Over 15,000 men were unfairly convicted of homosexual offences.
I was a consultant on this documentary and for the accompanying book Not Guilty.
Dir: Steve Humphries. Testimony Films for Channel 4
Project Details
Category
Impact & Outreach
Date
July 2017
Client
Testimony Films and Channel 4
Share this Project